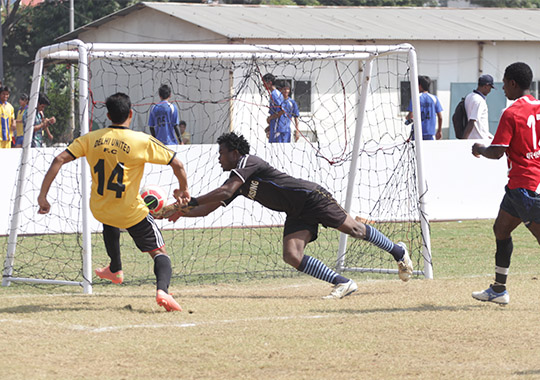 INTERNATIONAL FOOTBALL FESTIVAL 2011
TheFootballLink organized the first ever International Football Festival in 2011 with a vision to elevate the stature and influence of the sport in India. The festival was organized in collaboration with the then English Premier League outfit, Bolton Wanderers International Soccer School.
The first of its kind football festival was graced by over 1000 football participants. Over the course of the following event, numerous tournaments under various categories were held. Over 40 schools, 128 colleges and a number of girls represented various teams participating in the tournaments.
Productive seminars were also held for coaches to help create a greater awareness of the power of football's impact on society. Simultaneously, internationally certified coaches conducted a huge football coaching camp for the participating children. Both the coaching camp and the tournaments were staged as platforms for a massive scouting program.
A special scholarship scouting and coaching program was reserved for about 30 underprivileged from the Salaam Baalak Trust.
The 5-days festival concluded with an award ceremony for all the participants and stand-out performers.