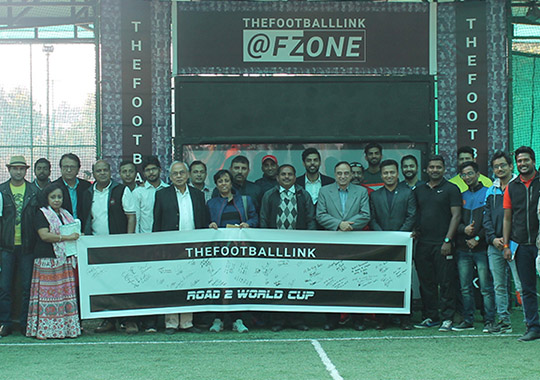 TFL COACHES MEET
The intent of the seminar was to unite all the senior coaches' agenda in Delhi towards using the upcoming U-17 FIFA World Cup as a platform to develop and restructure the Indian Grassroots Football Ecosystem. Through the testimonies of well-established and senior members, this message was spread to the rest of the coaching fraternity.
The Meet was spear-headed by Mr. Rohit Parashar, Technical Advisor to the Sports Authority of India, who spoke about the opportunity and the impact of the U-17 FIFA World Cup 2017 in India.
Mr. Shakti Chauhan, the Assistant Coach of the ISL team, Delhi Dynamos FC, enlightened the congregation about the grassroots programs initiated by the Delhi Dynamos FC.
Speaking about the potential of the Under-17 World Cup, Mr. Chetan Misra said "The U-17 FIFA World Cup poses a great opportunity for the Indian Football fraternity to engage the entire ecosystem on the global stage. This momentum, if paired with technology and data driven results can provide a great boost to the future of Indian Football."
He unveiled the R2WC initiative and what programs were included within the initiative. He also introduced the F-Cube technology to the coaches along with a demo of the machine.