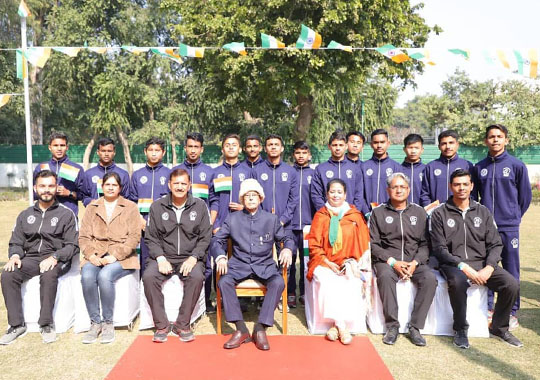 Zinc Football Team Meets Ex-Indian President
With gleaming eyes and spirit, our Zinc Football boys sought blessings from former President, Shri Pranab Mukherjee on the auspicious occasion of Republic Day.
His warmth and encouraging words cheered our boys on with newfound determination for their upcoming endeavors. Head Coach, Mr Suresh Kataria extended his heartfelt gratitude to the former president with a bouquet.